Breakfast and Lunch Menus
Lunch & Breakfast Prices
Full price lunch - $2.50. Full price breakfast - $1.75
Reduced price lunch - $0.40. Reduced price breakfast - $0.30
To Request Special Meals or Accommodations, you will need to download the form HERE and submit to Layla Latif, School Operations Manager, as prior to the 1st day of summer school.
Free and Reduced Lunch Program:
Federal regulations require that we carry over a student's eligibility status from the previous school year.
Parents of new students: please provide your new school with a copy of your student's free and reduced eligibility status NOTIFICATION LETTER for SY2011-2012, in order to carry over your student's status through summer school and the first 30 days of the traditional school year. Please contact your former school's administration office to obtain a copy of the NOTIFICATION LETTER. If you do not provide a NOTIFICATION LETTER, your student may be charged the full price for breakfast and lunch.
If your child received free or reduced price meals during the traditional school year (July 25, 2011 – May 23, 2012), he/she will receive free or reduced price meals during summer school.
If your child was charged the full price for breakfast and lunch during the traditional school year, he/she will be charged the full price for breakfast and lunch during summer school.
Please note that the carryover of student eligibility status will expire on September 10, 2012; therefore it is important to submit a new application for free and reduced meals – no later than August 13, for the 2012-2013 school year. If we do not have a current approved application for your child on September 10, 2012, you will be charged the full price for breakfast and lunch, until we receive and approve your application.
Sign up for a free MealPayPlus account and pay for your scholar's meals online! Read more HERE
Bus Routes
Click HERE to see our bus routes for the school year. UPDATED 8/10/12
Due to heavy construction during our 2012-2013 school year, we require car riding families to follow a specific traffic pattern. Read HERE.
Students are expected to be at the bus stop at least 10 minutes prior to pick up time. If students are inside their cars and not standing at the bus stop at the time of pick up, the bus driver is not obligated to stop. Please note that drop off times on Wednesdays are two (2) hours earlier than normal times, due to early dismissal.
If buses are running late and it is after school office hours, please call First Student directly @ 404.733.1342 or 404.733.1453.
Parent Resources
REPORT CARD CONFERENCE SIGN UP HERE:

FOR SATURDAY SCHOOL PARENT VOLUNTEER SIGNUP, CLICK THE BUTTON BELOW: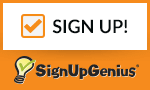 KSP HOMEROOM WEBSITES:
Speltech - http://speltechsamplesite.shutterfly.com/
UNC - http://kspunc2012.shutterfly.com/
UMES - http://kspumes2012.shutterfly.com/
UMW - http://kspuw2012.shutterfly.com/
2012-13 KIPP STRIVE Primary Calendar
Order Uniforms Online! Click Here...
Uniform Pricing Available Here... Check out our SALE!
KSP Student & Family Handbook (Read Here)
Student Supply List (Items Needed For Traditional School Year Beginning July 23rd)
Advisory Board
Leslie Hazle Bussey, Director of Strategy and Development, Georgia Leadership Institute for School Improvement (GLISI)
Kimberly Carter, Senior Manager, Deloitte
Chris Cooper, President/CEO, Execute Your Passion, LLC
Daryl Edwards, Program Administrator (Teen Court Program & Youth Diversion Program), DeKalb County Juvenile Court
Robert Fortson, Georgia 360 Public Affairs, Turner Bachman & Garrett, LLC
Kenneth Mason, Director HSTW Urban Initiatives, Southern Regional Education Board
Ikenna Ubaka, Program Manager, The Salvation Army Ray and Joan Kroc Corps Community Center
Susan Walker, Director, Georgia Teaching Fellows
Other Resources
2012-2013 KPN General Meeting Dates
Thursday, August 9th, 2012 Did you miss it? Click Here to read the meeting notes
Thursday, October 11th, 2012 Did you miss it? Click Here to read the meeting notes
Thursday, January 10th, 2013
Thursday, March 14th, 2013
Thursday, May 9th, 2013
Thank you for the parents that have submitted their KPN Family Contribution Form during KSP's family orientation. We are in the process of selecting KPN Coordinators and will need all parents wanting to serve in Coordinator roles to submit their forms with their selections by Monday July 9th (First Day of Summer Session). You may bring your forms to the school or fax your forms directly to the school at 404.753.1532. We need additional room parent volunteers for UNC and Spel-Tech homerooms. We are striving for 100% participation from our founding families and we look forward to your support.
Also, we are looking for volunteers to organize and contribute for our Boohoo Breakfast which will occur the first day of summer session July 9th. If you are interested, please contact Katrina Morrison (KSP's Parent Support Coordinator) at 678.338.5703. or kmorrison@KIPPStrivePrimary.org.
Click Here to Download the KSP KIPP Parent Network Form
Useful links
Classroom Website Links Coming soon.